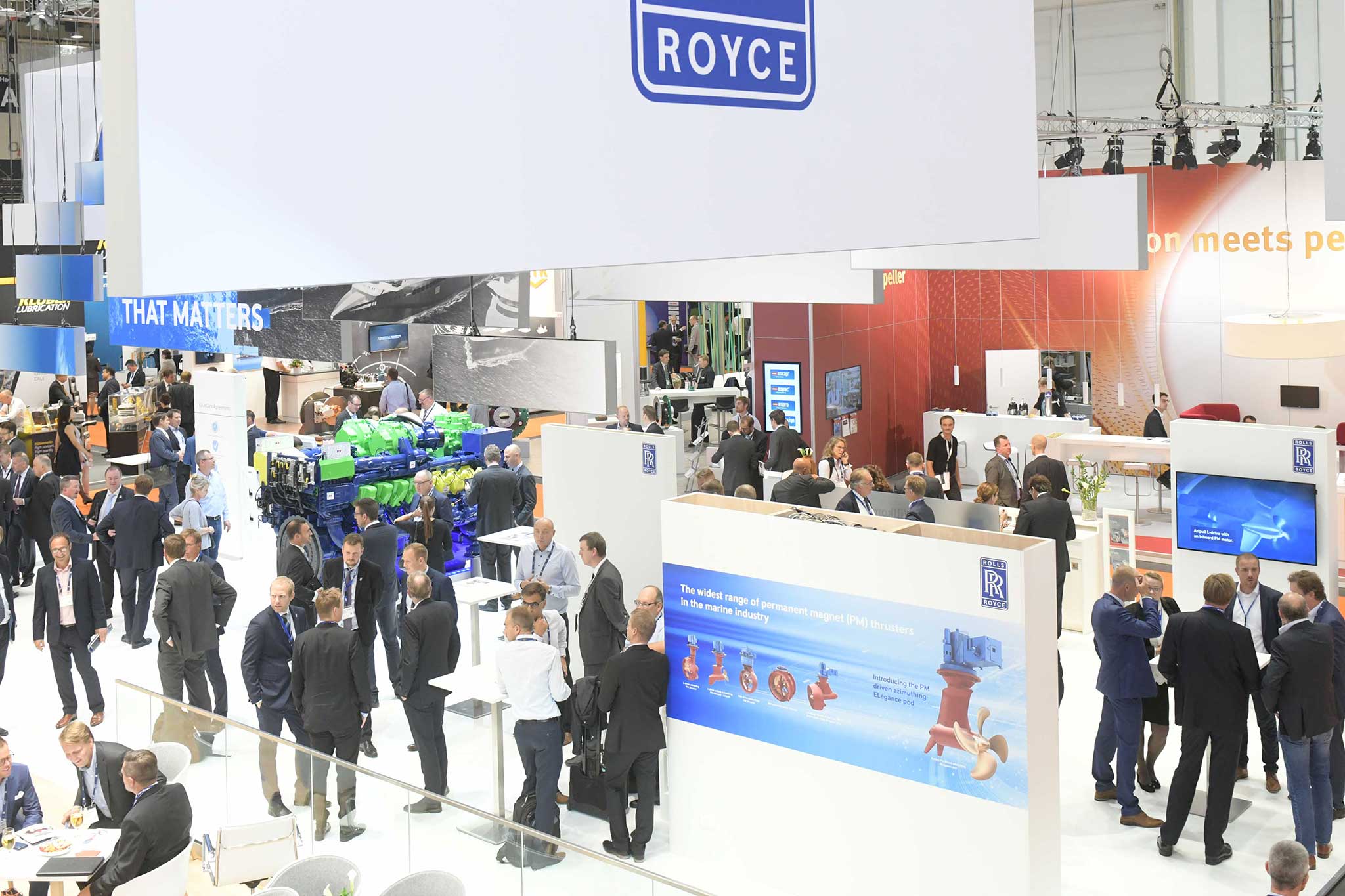 Vision // In Motion
Digitization – a Welcome Complement
Although the digital events realized by Hamburg Messe und Congress received much praise, one thing became abundantly clear: technology cannot replace personal interaction and a face-to-face conversation – not to mention celebrating together. And it may seem like nearly a paradox to say that it was the rapid and omnipresent development of virtual meetings that made the value of direct exchange especially apparent. Exhibitors and visitors are eagerly awaiting their chance to once again meet up in person in halls and conference rooms.
However, there are voices that are predicting – in light of the newly created digital formats – the end of trade fairs and congresses as we know them. But predictions like these have been old hat for the sector for more than 20 years, since the victory parade of the World Wide Web: back at the turn of the millennium, our business models were predicted to be dying out soon, because it was supposedly easier and cheaper to relocate conferences and exhibitions to the Internet.
This was followed by two decades of booming business in the world of international trade fairs and congresses: the number of and revenue generated by fairs and congresses around the world were on the rise. It was the international, innovative, digital events such as the OMR Festival in Hamburg in particular that needed increasing amounts of space and, year for year, reported skyrocketing numbers of visitors – so those events that would be expected to be the first in line to relocate entirely into the digital sphere.
Bernd Aufderheide (left) and Uwe Fischer at the Annual Kickoff Press Conference 2021
© HMC
Nevertheless, the meaningful and increased use of cutting-edge technology plays a crucial role when it comes to making trade fairs and congresses sustainable. Digitization was already a main topic of the industry before the pandemic – implementation was merely accelerated by the coronavirus. Modern events will increasingly remain accessible even after the time of their realization in order to maintain contact to their target groups. Attractive online offers available year-round will increasingly court the attention of exhibitors and visitors. Virtual meetings, panels, and lectures will also be given greater space beyond their actual trade fair times.
The primary objective remains, however, to use these offers to strengthen the physical events on the exhibition grounds and in the CCH – Congress Center Hamburg and make them more appealing. As a provider of exhibition halls and congress rooms, and as a trade fair and event organizer, the priority of HMC is to bring people from around the world to visit Hamburg in person.