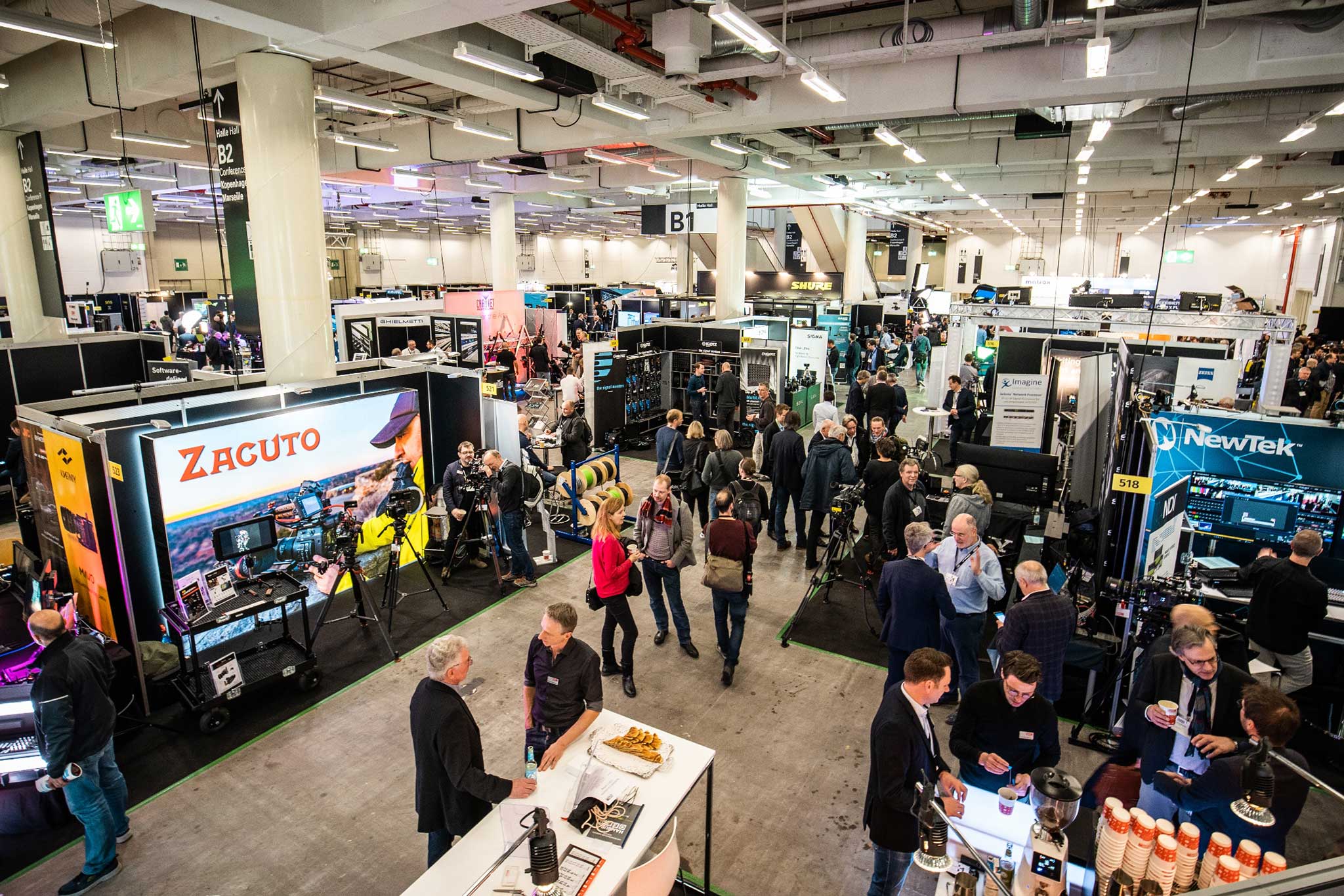 Insight // HMC Events
HMC-managed, Guest, and International Events
Events in 2020: Only the First Two Months Were Successful
The year 2020 got off to a good start and was supposed to be a record year for the company in terms of revenue, with its 69 scheduled events in total on the exhibition grounds and the HAMBURG ancora YACHTFESTIVAL at the ancora Marina in Neustadt in Holstein. There were plans for ten tightly scheduled HMC-managed events, 30 guest events and 29 CCH events that had been relocated to the exhibition halls because construction work on the congress center was not yet finished. Additionally, Hamburg Messe und Congress had been tasked by multiple federal ministry with the organization of 31 German joint participations in other countries. Ultimately, the results were a mere five joint participations in other countries, one CCH event and 36 trade fairs – one of which digital – and other guest events.
With a total of 18 HMC-managed and guest events in January and February, Hamburg Messe und Congress was initially on the right path: HMC-managed trade fairs such as NORTEC, home², oohh! The LeisureWorlds of Hamburg Messe, and the successful premiere of HAMBURG OPEN – an exhibition for broadcast and media technology – as well as popular guest events either met or exceeded expectations.
The outstanding level of flexibility of the exhibition grounds with its numerous capabilities was once again clearly demonstrated on the weekend of February 21 to 23: three heavily visited guest events – Hamburger Motorrad Tage, BABYWELT Hamburg, and Hamburger Tattoo Tage – took place while the media center for the Hamburg City Council elections began operations in Hall A2. At the same time, Hamburg, with the smallest exhibition grounds among the seven applicant cities, made it into the final three to win the bid to host a future iteration of the IAA MOBILITY exhibition.
But INTERNORGA, which was planned to take place from March 13 to 17, 2020, was the first HMC exhibition to be postponed and then canceled, because the health of visitors, exhibitors, and employees could no longer have been protected if the event had gone forward. This was followed by cancellations and postponements of 21 HMC-managed and guest events, 28 CCH events, and 26 joint participations of German companies at trade fairs around the world.
Revenue of HMC-managed events decreased significantly, dropping by 71.2 million euros compared to the budget figure down to 8.3 million euros. In the Guest Event division, revenue decreased by around half from the budgeted 16.7 million euros to 7.8 million euros because, although canceled trade fairs were compensated for overall by new acquisitions in the short term, these also included film shoots and university exams, which generated significantly less revenue than the canceled international events.
Only at the beginning of September was there a brief glimmer of hope for a return to normalcy, when the consumer goods exhibition Nordstil of Messe Frankfurt was one of the few in-person exhibitions carried out at the Hamburg exhibition grounds in the second half of the year. With 5,000 visitors and 300 exhibitors across three halls, this exhibition was only one-third of its usual size by every measure; however, it was still cause for a euphoric atmosphere among the exhibitors and visitors. Nevertheless, only a few days later, HMC was forced to decide to carry out WindEnergy Hamburg, which had already been postponed to the beginning of December, as an exclusively digital event.
NORTEC 2020
© HMC / Rolf Opitzka
home² 2020
© HMC / Hartmut Zielke
oohh! The LeisureWorlds of Hamburg Messe 2020
© HMC / Rolf Opitzka
Nordstil Summer 2020
© Messe Frankfurt GmbH / Jean-Luc Valentin
WindEnergy Hamburg 2020 Goes Digital
© HMC / Nicolas Döring
SMM 2021 DIGITAL
© HMC / Michael Zapf
IDX_FS Expo powered by INTERNORGA2021
© Convidera GmbH
Floriade Expo 2022, Amsterdam – Almere (NL)
© Floriade Expo 2022
And so, looking back, it was nearly exclusively the events of the first two months that were able to be realized successfully and profitably. It was primarily the heavily visited trade fairs such as oohh! The LeisureWorlds of Hamburg Messe and Hamburger Motorrad Tage, each with more than 75,000 visitors, that enabled HMC to welcome 306,413 visitors in the past fiscal year. This also included, however, 26,300 students who were able to take their exams in the exhibition halls with the necessary distance.
According to information from the Association of the German Trade Fair Industry (AUMA), trade fair business throughout Germany shrank by 70 percent. Of 355 regional, national, and international trade fairs, only 114 were able to be held, which reduced usual revenue of nearly four billion euros down to around 30 percent of its usual figure. The economic impact is even more severe: While the realization of trade fairs – through expenditure for services provided by craftspeople, travel, gastronomy, and overnight stays, among other things – contributes around 28 billion euros to the German economic output each year, this figure was a mere 6 billion euros in 2020 according to the AUMA.