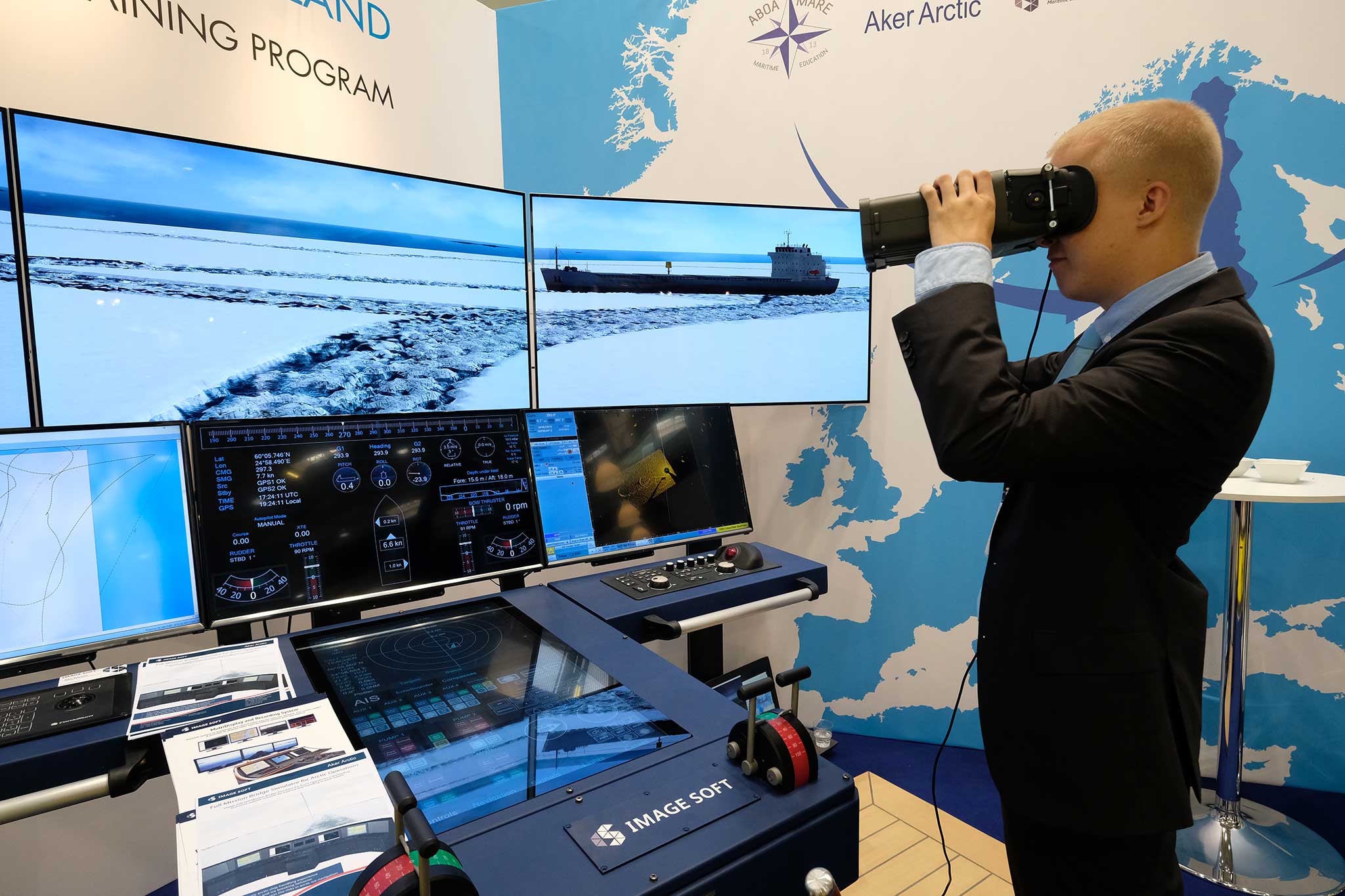 Vision // In Motion
Exhibition Hall Becomes Broadcast Studio
The year 2020 was a mere two months old when the idea of regular trade fair and exhibition operations seemed unthinkable: in Hamburg, Germany, and around the world, conferences, exhibitions, concerts, and other major events were being postponed or canceled due to the spread of the coronavirus. The realization of even the major and important leading trade fairs in Hamburg INTERNORGA, SMM, and WindEnergy Hamburg – with their international exhibitors and visitors – had become impossible as in-person events.
But constant contact with the industries is one of the most important factors in the success of trade fairs and exhibitions. For SMM and WindEnergy Hamburg in particular, which take place every two years, a complete cancellation would have meant that there would not have been any trade fairs for those industries in Hamburg over a four-year period. Unthinkable.
So industry experts from around the world came together virtually for WindEnergy Hamburg from December 1 to 4, 2020, the first purely digital event of Hamburg Messe und Congress. The current topics of the industry were covered by 35 hours of livestreams from three studios in Brussels, Hamburg, and the United Kingdom, thus making the first digital event of the international wind industry a uniting media experience in the times of the pandemic.
In February and March 2021, two additional digital events from the studio – which had been set up on the second floor of exhibition hall B1 – followed in the form of SMM DIGITAL and IDX_FS Expo powered by INTERNORGA.
With 60 hours of programming, more than 160 speakers, and more than 7,000 viewers from 80 countries, SMM DIGITAL – whose patron was Chancellor Angela Merkel – offered the maritime industry an opportunity for top-notch professional exchange in February 2021.
From the same studio, and from the main stage in Cologne, around 110 speakers of IDX_FS International Digital Food Services Expo powered by INTERNORGA addressed a total of 15,000 participants from 79 nations from March 15 to 17, 2021. Ultimately, the program received praise from participants especially for its variety and the depth of topics.
However, all events remained below the usual numbers of participants of our analog trade fairs. And so the excitement for the coming events with exhibitors and visitors on-site was reflected in the reactions in particular.